These latest finds from our local toy library have kept my kiddies entertained for hours...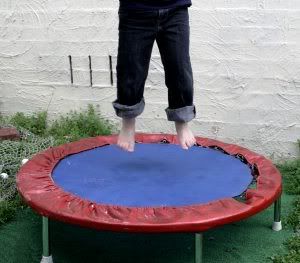 This one is a two piece wooden balance beam
And even the lil guy enjoys the mini trampoline, although at this age his idea of a jump is one foot off the ground at a time, hehe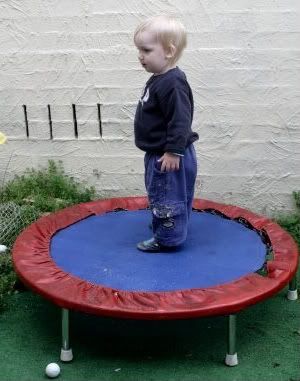 The toy library costs us $60 a year, plus one duty morning every term.
I love it because it allows us to borrow large things, that I don't have to have hanging around forever. If it's taking over half the lounge, or half our minuscule backyard, I can put up with it for a while because I know its gotta go back eventually.

Inexpensive entertainment and a great way for the kids to wear themselves out, yay!

Check out what your local toy library has to offer.