Baking powder is an important ingredient in many cakes, cookies, and other baked products. Have you ever run out at that crucial moment? Well, did you know you can make your own baking powder? Apart from the rumor that commercial baking powder has some form of aluminium in it, being able to make your own means you have it on hand whenever you need it and, you know what's in it.


Baking Powder

2 teaspoons of cream of tartar
1 teaspoon baking soda

Mix and use immediately.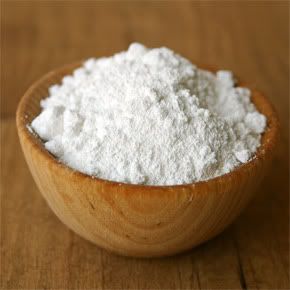 If you want to store it, add a teaspoon of corn starch/cornflour and mix well. This absorbs moisture and stops it reacting before you need it to. (I have never tried storing it, but this is the advice I was given)

These ingredients are available in the supermarket by the baking products. Easy!