What to do when the weather gets hot? Ok, so it wasn't that hot; 27 c, which compared to what my sis had in Perth the other day is not hot at all. But little boys running round get hot pretty quickly and what better way to cool off than with two mini spray bottles...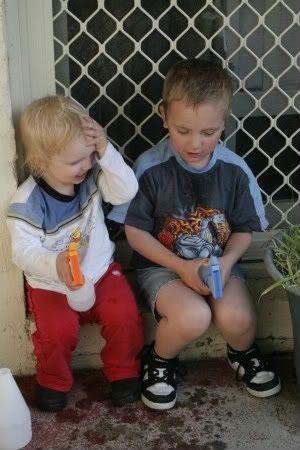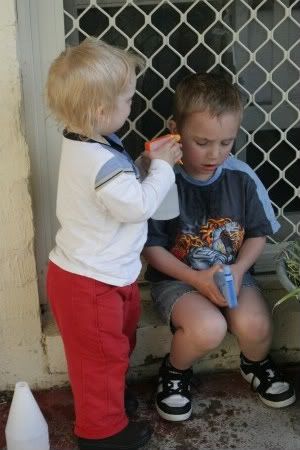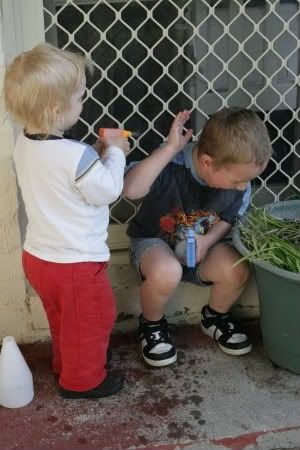 You can usually pick these bottles up at the $2 store or somewhere similar, I bought these from the local garden centre.

Woohoo for summer on it's way!