Well the recent bout of hot weather has seen me digging for the icy poles that are buried in the depths of my freezer.
Icy poles, or popsicles as I've known them in my previous life in NZ, give me a reason to be outside when it's too hot. The kids need to be outside and for my sanity, I
need
the kids to be outside. And, there's no way I'm letting them eat icy poles inside.

So we all head outside, the kids run round madly dripping everywhere while I languish in any small patch of shade I can find.

BUT, I don't want them ingesting large amounts of sugar, colourings and flavourings every day, nor do I want all the individual packaging that goes along with store bought icy poles.

Solution?

I made my own of course.

I used these molds
but mine are the same size and shape as the store bought variety.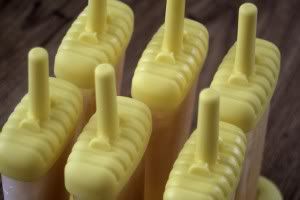 You can also get rocket and star shapes if you want to get fancy, and I have since got some of the cheaper molds with built in straws as well.
They're smaller so better for my lil guy and deal a bit with the drip issue.

Now the possibilities are endless!

I've made blueberry ones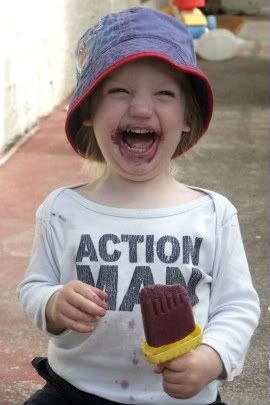 Milo ones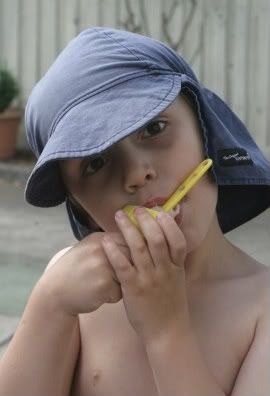 Coffee ones for my hubby

and lemon ones made with homemade lemonade syrup.

And orange ones, pureed oranges with extra oj for some liquid.

I also tried a chocolate one with the leftovers from the chocolate sorbet I made a few nights ago but ended up having to eat it out with a spoon as it doesn't freeze hard enough.

And I've got many combos of fruit floating round in my head to try out, what better way to sneak in a bit of extra healthy stuff to my little munchkins diets?

So while the molds were a wee bit excy at $15 they've paid for themselves in no time. Yay!