When you're in the grocery store, a great way to save some $$ is to avoid the biscuit/cookie/cracker aisle. Apart from the fact that most of the products in there will have colours, flavours and preservatives on their ingredient list...and do you really want your kids/significant other/yourself eating that... it is also costing you money. And the packaging is doing nothing for the environment either. My suggestion - get baking.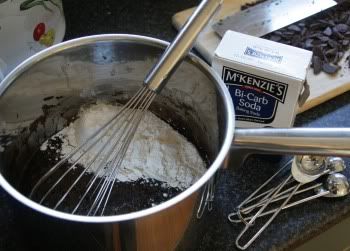 It will save you some cash and hopefully do your health just a little bit of good too. Buy large bags of the basic ingredients - flour, white sugar, brown sugar, rolled oats, baking soda. Make your own baking powder as needed, buy large blocks of butter, stock up on things like chocolate chips when they're on sale. Buy generic brand items.

If you have a freezer, and most of us do, make a double portion of cookie dough and freeze half. I try to do my baking over a couple of days every few weeks. I'll make Anzac biscuits, choc chip cookies, maybe ginger bread cookies in various shapes, cheesy crackers and banana muffins.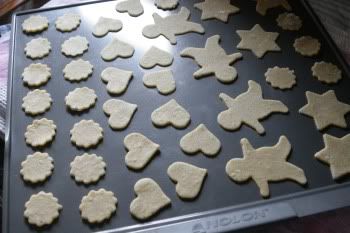 Those are the staples in our house and they all freeze well post baking stage, and most of them pre-baking stage also.

It can take a while to get into the swing of baking your own snacks, but it's well worth the time and effort. I'll put up a few of my own basic recipes over the next week or so to give you somewhere to start.

Your budget, and your health will thank you for it!